Love is an all-encompassing force that endures the test of time. However, articulating the depth of your love can be a daunting task. Despite this, the undeniable love you have for that special someone is the driving force behind your existence. But, trying to express these emotions in words can oft[...]
Add To Cart
Add 8 Balloons for $42.95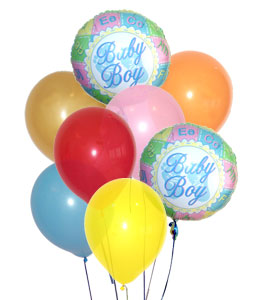 Love is an all-encompassing force that endures the test of time. However, articulating the depth of your love can be a daunting task. Despite this, the undeniable love you have for that special someone is the driving force behind your existence. But, trying to express these emotions in words can oft[...]
Love is an all-encompassing force that endures the test of time. However, articulating the depth of your love can be a daunting task. Despite this, the undeniable love you have for that special someone is the driving force behind your existence. But, trying to express these emotions in words can oft[...]
Love is an all-encompassing force that endures the test of time. However, articulating the depth of your love can be a daunting task. Despite this, the undeniable love you have for that special someone is the driving force behind your existence. But, trying to express these emotions in words can often dilute their intensity and essence. This is why we suggest using our thoughtfully curated anniversary pieces to convey your feelings. Our Blooming Masterpiece Rose Bouquet is the perfect way to profess your love and commitment.

So, what sets this anniversary bouquet apart? It has the ability to express your emotions with elegance and fervor. A single glance at this breathtaking bouquet is enough to warm the heart of your beloved. Whether you're commemorating an anniversary, birthday, or simply showing your gratitude, the Blooming Masterpiece Rose Bouquet is a flawless gift.

This classic rose bouquet is meticulously arranged by a local florist and features a dozen red roses complemented by verdant greens. Each flower is carefully placed to represent sentiments of love, sophistication, and ardor. With same-day delivery options available, you can surprise your significant other and become a part of their celebrations. The Blooming Masterpiece Rose Bouquet is handcrafted, adding a personal touch to this already stunning arrangement.

Our local florists in the United States can reserve your Blooming Masterpiece Rose Bouquet in advance or create a fresh arrangement for same-day delivery. Speak the language of love with our magnificent Blooming Masterpiece Rose Bouquet!
Item No. E4-4819
Price: $89.95