It can be difficult to find a gift that truly captures your love and compassion for someone special. But with our Teleflora's Enchanted Journey flower bouquet, you can effortlessly express your emotions while also giving a stunning and beautiful gift.

This bouquet represents a journey of lov[...]
Add To Cart
Add 8 Balloons for $42.95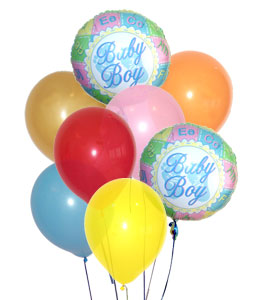 It can be difficult to find a gift that truly captures your love and compassion for someone special. But with our Teleflora's Enchanted Journey flower bouquet, you can effortlessly express your emotions while also giving a stunning and beautiful gift.

This bouquet represents a journey of lov[...]
It can be difficult to find a gift that truly captures your love and compassion for someone special. But with our Teleflora's Enchanted Journey flower bouquet, you can effortlessly express your emotions while also giving a stunning and beautiful gift.

This bouquet represents a journey of lov[...]
It can be difficult to find a gift that truly captures your love and compassion for someone special. But with our Teleflora's Enchanted Journey flower bouquet, you can effortlessly express your emotions while also giving a stunning and beautiful gift.

This bouquet represents a journey of love and beyond, featuring a gorgeous combination of pink roses, dark pink hydrangea, carnations, and lavender statice. Each flower carries a unique meaning, coming together to speak volumes about your sentiments for the recipient.

The pink roses are perfect for expressing your love and admiration, while carnations convey affection, admiration, and fascination. Dark pink hydrangeas symbolize genuine emotions, and lavender statice emphasizes enchantment and attraction.

No matter the occasion, whether it's a birthday, anniversary, get-well gesture, or a simple confession of love, this bouquet is the perfect choice. Our local florists carefully handpick the freshest flowers for your bouquet, and same-day delivery is available for your convenience.

Don't miss out on this amazing opportunity to make someone's day extra special. Order your bouquet today!
Item No. T10-2A
Price: $79.95