Flowers have a special way of expressing love and beauty that words can't always capture. A stunning bouquet filled with sweet-smelling flowers can convey a feeling, emotion, or thought when you're at a loss for words.

Our Roman Holiday flower bouquet is a breathtaking blend of hot pink fre[...]
Add To Cart
Add 8 Balloons for $42.95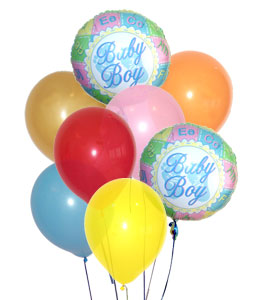 Flowers have a special way of expressing love and beauty that words can't always capture. A stunning bouquet filled with sweet-smelling flowers can convey a feeling, emotion, or thought when you're at a loss for words.

Our Roman Holiday flower bouquet is a breathtaking blend of hot pink fre[...]
Flowers have a special way of expressing love and beauty that words can't always capture. A stunning bouquet filled with sweet-smelling flowers can convey a feeling, emotion, or thought when you're at a loss for words.

Our Roman Holiday flower bouquet is a breathtaking blend of hot pink fre[...]
Flowers have a special way of expressing love and beauty that words can't always capture. A stunning bouquet filled with sweet-smelling flowers can convey a feeling, emotion, or thought when you're at a loss for words.

Our Roman Holiday flower bouquet is a breathtaking blend of hot pink freesia, dark purple and lavender carnations, dark pink hydrangea, red and lavender roses, and lavender phlox. Each flower has its own significance and message, creating a gift that is both beautiful and meaningful.

Lavender roses, for instance, represent love at first sight and enchantment, while red roses are the embodiment of perfection, making them the ideal gift for any occasion. Hydrangeas are a symbol of heartfelt emotions, be it happiness or sorrow, and dark pink hydrangeas symbolize appreciation and gratitude.

For expressing condolences and love, lavender and purple carnations are the perfect choice. These stunning flowers are truly sentimental and will touch the heart of anyone who receives them.

Book your Roman Holiday bouquet with us and surprise your loved ones with a gift that will leave a lasting impression. Our local florists in Canada and the United States will be happy to reserve your bouquet in advance and even offer same-day delivery upon request.

Item No. T10-1A
Price: $139.95