When genuine love leaves you searching for the right words, conveying your heartfelt emotions for your significant other may seem daunting. Although putting pen to paper is one method, it's possible that words alone might not completely capture the love you hold for them.

Our Lavish Love fl[...]
Add To Cart
Add 8 Balloons for $42.95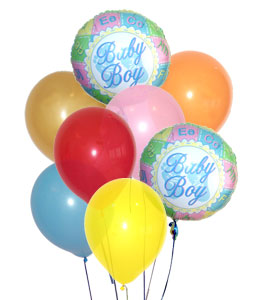 When genuine love leaves you searching for the right words, conveying your heartfelt emotions for your significant other may seem daunting. Although putting pen to paper is one method, it's possible that words alone might not completely capture the love you hold for them.

Our Lavish Love fl[...]
When genuine love leaves you searching for the right words, conveying your heartfelt emotions for your significant other may seem daunting. Although putting pen to paper is one method, it's possible that words alone might not completely capture the love you hold for them.

Our Lavish Love fl[...]
When genuine love leaves you searching for the right words, conveying your heartfelt emotions for your significant other may seem daunting. Although putting pen to paper is one method, it's possible that words alone might not completely capture the love you hold for them.

Our Lavish Love flower bouquet has been crafted to offer a gorgeous solution for all the impassioned romantics who wish to embody their affection. As it is often said, flowers have the power to represent your deepest emotions.

This stunning bouquet is meticulously created with a combination of vibrant red roses and spray roses, accompanied by elegant pink Asiatic lilies. These blooms collaborate to help you express the intensity of your feelings and the passion that resides in your heart.

For ages, roses have been linked with true love, devotion, fidelity, and zeal, making them an appropriate inclusion in our Lavish Love bouquet. The charming pink Asiatic lilies represent abundance, alluding to the bountiful love between you and your cherished one.

Ideal for momentous events like wedding anniversaries or other heartfelt commemorations, this striking flower arrangement allows you to share your deep love for your partner or loved one. It also serves as a reminder of the ever-evolving love that flourishes with each passing day.

To obtain your bouquet, simply submit your order with us, and our local florists in Canada and the United States will be thrilled to bring it right to your door. With our same-day delivery option, you'll be able to express your love to your beloved without any delay.

Item No. T5-1A
Price: $104.95